Last Updated: August 28, 2021
Studying Abroad- Getting Started
Candidates who wish to do study abroad programs will be able to opt for exchange programs in countries like the US, UK, Canada, France, Australia, Germany, etc. which are the most popular destinations now. They will also be able to enroll in colleges and universities of their choice based on the field of study they choose. The countries that are sending the largest number of candidates for study abroad programs are China, India, Saudi Arabia, and South Korea.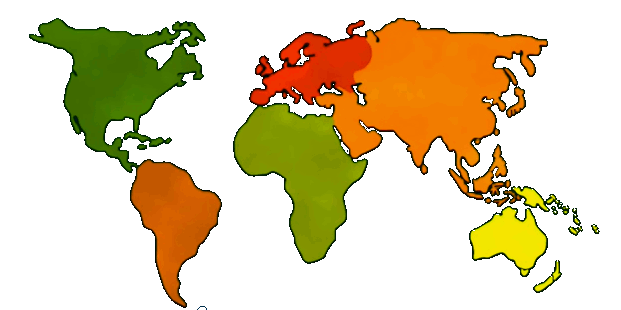 Choosing to move to a foreign country for higher education is one of those life-changing events a student can plan in life. But at the same time, moving to another country for a college education can be challenging due to the lack of availability of seats and the higher competition candidates will have to face.
Top Destinations for Study Abroad Programs
The links to the top destinations for study abroad programs have been listed below. These pages contain the different degree programs and top universities of the countries, their admission procedures and requirements, along with visa information and university lists that will come in handy for candidates who wish to pursue their education abroad. The links will also contain information relating to the fee structure and living expenses that the candidate will have to face while moving there.
The links are as follows-
Life and Living in a Foreign Country
Students will also have to be well aware of the culture and other aspects of the country they are moving to. The other factors they should research about includes financial prospects, cost of living, etc. It would also be beneficial for candidates to know what they are getting themselves into and learn about the culture shock they will receive.
Procedure to Apply for Study Abroad Programs
While planning to study abroad, candidates must start the entire procedure by doing the necessary research even before they choose the colleges or universities they are applying to. The first part of the research must include the countries that are feasible for them to stay in for an extended period of time. After making a list of countries the candidate can move to, they will have to find the course/degree/major they would like to do and juxtapose it with the list of countries they have previously made. This will allow them to shortlist one or two countries and the universities associated with them.
After this list has been made, they will be able to look for the admission requirements of different universities that provide the course they require. The admission requirements will mostly include
TOEFL
/
IELTS
scores, transcripts, letters of recommendation,
GRE
/
GMAT
/
SAT
/
ACT
scores, etc. Candidates must ensure that they meet all requirements before they apply for the course so as to not waste the application fee they have to pay for the process.
Then, they will have to look for financial aid they can receive based on their merit or financial need. Most often, candidates find financial aid from their own countries, and otherwise, they will be able to look for scholarships and grants offered to international students by the countries they are applying to. Candidates must apply to colleges before the set deadline.
Once they have received admission to a college or university, they will be able to do the necessary procedures for getting a student visa and cross-check the requirements before they take the leap and leave to fulfill their dreams.