Jobs and Career
One of the most attractive features about pursuing an education abroad, specifically the United States of America, is the plethora of job opportunities that are available once you are done with your studies. Some doors can open to those who manage to sail through graduate or undergraduate studies from reputed institutes, paving the way for successful international careers that offer maximum exposure to candidates. An international experience allows one to learn faster, better and more comprehensively the principles behind one's chose profession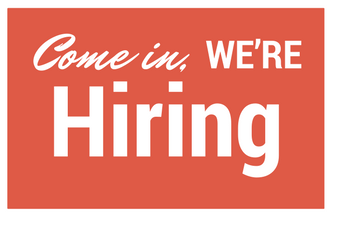 According to a survey conducted a few years ago, Law was one of the most popular professional courses pursued in the US, with 31.5% students opting for it. An MBA was found to be the most famous Master's Degree with 22.3% students studying Business Administration. Medicine is a distant second with 10.8% students studying it. Here is a look at some of the modern professions that can be pursued after graduation
Software Engineering:
One of the most popular choices for higher education in the USA, especially for students from the subcontinent, software engineering offers some lucrative career options. Pay packages after graduation start from $75,000 onward to $100,000 at reputed organizations like Google, Yahoo, and Facebook.
MBA:
Most MBA graduates find a 150-170% hike in their salaries after completing their MBA in a US university. The salaries are said to range from $120,000-$150,000 depending on the ranking of the university from which the MBA is pursued.
Finance:
A Masters in Finance will equip you with the knowledge to work in this domain for conglomerates and small companies in the investments and analysts profile. Even though this sector has been hit with the recent crisis, jobs are considered to be high-paying starting from $50,000 to $80,000
Law:
Students who major in Law, are required to have a strong command of their oration skills while being able to analyze situations on a deep level. Law is till date considered to be a very prestigious profession with average salary for those with less experience ranging from $43,000-$80,000
Medicine:
some students choose to obtain a higher degree in medicine, in the US, despite the fact that the system is longer than in the subcontinent. Those who specialize are in high demand.
Physiotherapy/Occupational Therapy:
With better insurance cover and rehabilitation facilities, this area of providing therapy is widely recognized in the United States, thus leading to it being taught in many educational institutes. Average salary for a physical therapist starts at around $55,000
Psychology:
As a student of psychology, you are trained to understand the intricacies of human mind and apply it in different settings such as schools, health facilities, corporate workplaces, etc. such that people can be counseled appropriately. Students can gain employment in different sectors industrial sectors as well as educational institutes with average salary starting at $42,000- $70,000.
Journalism:
Though not always considered a very lucrative profession, those with a passion for the written word have always been attracted to studying journalism. With the emergence of online and other avenues for media, journalism is an option that can fetch you an average median salary of $50,000
Advertising/Public Relations:
Like interacting with people, good at maintaining relations, then public relations is for you. IF you have a creative bend of mind, this could be adequately explored in the advertising field as well. An account executive in advertising would be earning an average salary of $44,500.
International Relations:
IR or international relations is fast becoming a preferred choice for obtaining a degree that can propel one into large organizations that have operations across the globe. Knowing multiple languages will increase job prospects.
Apart from traditional choices such as those listed above, a number of the upcoming profession have increased the demand for trained skill force in those jobs in the last few years.
Market Research:
As consumer strength grows, the need for analyzing their specific needs and forecasting trends in the market has become necessary. It is said that by 2020, market analysts will be in demand not just for large organizations but also mid-sized companies, NGOs and social organizations to gauge public mood and design products and services around that.
Translator:
Knowing more than two languages can come handy, as a large number of organizations looking for translators to address different markets. A translator would typically translate instruction manuals, memos, and press releases, etc. to a preferred language. A certificate in language training by a reputed institute would enable a student to obtain a job in this area. The median average salary for a staff job is said to be $43,000
Nursing/Physicians Assistant:
With greater emphasis laid on providing quality medical care, trained and able individuals that are equipped to care for those in need of medical help, are in demand throughout the world. A registered nurse is said to earn an average salary of $55,000
Veterinary Sciences:
As the spending power of individuals world over increases, the amount of money spent on their pets has also increased. Animal care and grooming is a growing market with veterinary doctors earning an average salary of over $60,000 to $90,000. A love for animals is, of course, a prerequisite.
Sales:
The booming retail market offers entry level and managerial position in the Sales department. Pharmaceutical, Clothing, Media are just a few industries said to have a large number of openings in sales positions in the coming years.