Last Updated: March 02, 2021
Life in New Zealand - How Much is It Worth?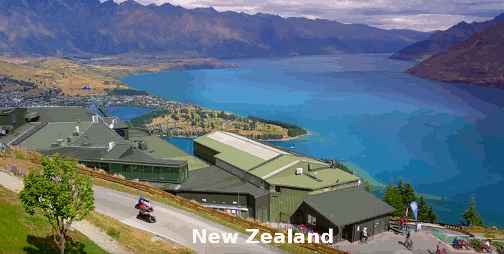 Living in New Zealand, whether for school or work, is a truly legitimate choice as the country offers an elevated quality of life and opportunity for prodigious economic progress, especially in the contemporary socio-economic climate. There are a lot of good reasons as to why one should choose New Zealand to be the place to dwell in. But is it financially feasible and an obvious rational choice?
The cost of living in New Zealand is deemed to be cheaper than in other economic giants, especially in the western world. The relative affordability of goods and services is such that most international students, workers, and immigrants immensely appreciative as it allows them to maintain a standard of living that may be impossible elsewhere.
Food Costs
Most food and drink are produced locally in New Zealand. These food products are marketed locally too. Milk and beef are two important staples in the country's local production. Poultry products, kinds of seafood, and lamb meat are reasonably priced. Water in New Zealand is fresh and clean, but one also has the option to purchase locally produced bottled water. There are also seasonal fruits and vegetables which can be bought wholesale at very low prices.
Food products in New Zealand are available in groceries, supermarkets, community vendors, and delis. To exemplify the cost of food in New Zealand refer to the following examples, which should serve as a basis for estimating total costs on grocery items: Milk (2 liters) $3.50 to $4.50, Coffee (1 pound) $15-$20, Wine (1 bottle) $8-$30, Burger (Big-Mac) $6. The basic monthly cost for foods of an average family here is around 300 euros.
Housing Costs
The cost of a house in New Zealand is about the cost of a single apartment in the UK. As is the case in most countries, the cost of renting an apartment or a house can vary immensely depending on the location and area in which the aforementioned apartment/house is in. Usually, such places in the countryside have a lot lower price for housing. However, housing cost in cities is also not unattainable and often borders on the reasonable. One must always keep a lookout for a property that is located centrally, with plenty of amenities, and which charges as a reasonable monthly or weekly rent. For comparison, the average rent of a 3-bedroom house in Auckland is around $550 per week and the price of a similar place in Manukau will be less than $500 per week.
There are a variety of apartment rentals and homes at very reasonable rates all over New Zealand. The government is also active in supporting immigration making it easy for everyone, say an international student who wants to take a degree in top universities in New Zealand, to find the perfect home and apartment rentals suited for their budget. One can consult a variety of websites and apps to find an apartment ideal for their specific use-cases, one such website is trademe.co.nz.
Here's a tip: Apartment rates, usually cover utilities like water supply, electricity, and gas consumption. If you are a student wanting to rent an apartment, you can ask a friend to share it with you. That would, of course, lessen the cost.
Services Costs
Education
One of the best things New Zealand can offer is education. Education cost for all public schools is subsidized. Colleges and universities also offer a lot of grants to interested students. Public schools may range from $40 to $400 per year, private schools will cost around $15,000 to $25,000 per year. Books (school level) and stationery products for a year will cost a student the estimated amount of $80 to $250.
Transportation
Transportation in New Zealand is largely free of any effort with a public system consisting of buses, trains, and airports, which are very efficient, systematic and sufficiently updated, and modernized. Public transit may usually cost around $2- $10 per ride. You can also get a with car loans and car plans. Cars are a common means of daily transit in the country. Many people, especially students buy their cars second-hand. Trade Me Motors is a good place to start if one is interested in buying a second-hand, arming potential buyers with essential information such as car-rates, plans, registration, etc.
Aside from the cost of a vehicle, there are numerous costs of which the prospective buyer should be aware of including the cost of vehicle registration which will depend on the age and make of the vehicle. All cars also need to be tested for a Warrant of Fitness to ensure they are safe to drive. Cars usually have to be registered annually and similarly, the warrant of fitness usually has to be renewed annually but may differ based on its age. An average second-hand car will cost from around $25,000 to $40,00. Car registration will cost around $100, depending on the make and age of the car. A Warrant of Fitness usually costs around $50. Car insurance is quite expensive and complete coverage will often cost around $500 per year in premiums.
Healthcare
New Zealand has a public healthcare system that is largely publicly subsidized and often smaller health-related costs will be covered by this system free of charge. However, if one chooses to avail private or third-party healthcare providers, there may be charged a regular fee.
One automatically qualifies for subsidized healthcare if they are recognized as a citizen or a permanent resident by the government. Also, people who hold a work visa that is valid for at least two years (from the time of arrival) can also qualify. Children (under 17 years of age) of people who are eligible and meet the above mentioned qualifications will be also covered by the government public healthcare plan.
If you are on a work visa that is for less than two years, you will need to pay for your healthcare, both public and private, if you require it. However, most costs of injuries from accidents are covered by another publicly funded healthcare scheme called the accident compensation scheme, called ACC. This should be immensely helpful for those who cannot afford private healthcare, most importantly students.
A regular visit to a doctor usually costs around $45 to $60 for adults. Similar visits for children under 13 are free of cost. A check-up with a dentist typically costs around $70 to $150. Over-the-counter prescription, generic drugs will often set the buyer back by less than $5.
Cost of Other Commodities
Clothing and accessories are available at different rates. Note that New Zealand is popular in manufacturing several clothing products. These merchandises are available in department stores. Usually, the prices of clothing and footwear in New Zealand vary greatly. The following items usually cost (on average): Jeans- $60 to $150, Rain Jacket- $40 to $400, Business shirt- $40 to $120, Pair of Shoes- $20 to 200.
One has a large number of choices when it comes to clothes and footwear in the country. Global clothing MNCs (Multinational Companies), such as Adidas, H&M, Topshop, and Nike have stores in large cities. These are complemented by many New Zealand-owned local businesses and department stores. Also, interested parties can look up ethnic handicrafts and garments from specialty stores. Usually, an average person in New Zealand spends more or less 200 euros a month on clothing and accessories.
Other common costs include haircuts, which cost around $40 to $150 per session, gym memberships, $7-$22 per week, or cinema tickets, which cost $10 to $20.
In buying and using these services, there is a high value-added tax of 11.75%. The tax is already included in the market costs of these goods and services.
Based on various surveys and the information above it is apparent that New Zealand is one of the finest places to live in the world. It offers a great degree of culture and diversity, a high quality of life, plus a very affordable cost of living. Ostensibly, if one is armed with the required knowledge and information, New Zealand is a very attractive proposition for those who wish to avail of these qualities as part of their daily living experiences.