Life in New Zealand - How Much is It Worth?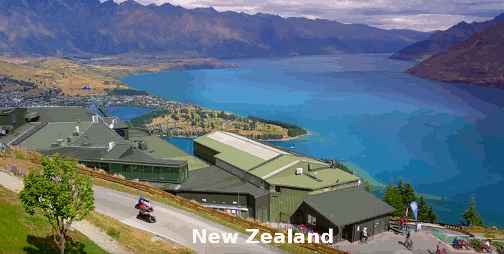 Living in New Zealand, whether for school or work, is reasonable as the country offers a highly developed quality of life and economic progress in the past few years. There are a lot of good reasons on why choose New Zealand to be the place to dwell in. But how much is it worth literally?
Cost of living in New Zealand is deemed cheaper than in other economic giants especially the western countries. They have very affordable goods and services that many international students, new students, and immigrants can enjoy with.
Food Costs
Many foods and drinks are produced locally in New Zealand. These food products are marketed locally too. Milk and beef are two important staples in the country's local production. Poultry products, sea foods, and lamb meat are reasonably priced. Water in New Zealand is fresh and clean, but one can also buy locally made bottled waters. There are also seasonal fruits and vegetables which can be bought in wholesale at very low prices.
Food products in New Zealand are available in groceries, supermarkets, community vendors, and delis. The basic monthly cost for foods of an average family in here is around 300 euros.
Housing Costs
The cost of a house in New Zealand is about the cost of a single apartment in the UK. Countryside has a lot lower price for housing. Though, housing cost in cities is also reasonable.
There are a variety of apartment rentals and homes at very reasonable rates all over New Zealand. The government is also active in supporting immigration making it easy for everyone, say an international student who wants to take a degree in top universities in New Zealand, to find the perfect home and apartment rentals suited for their budget.
Here's a tip: Apartment rates, usually cover utilities like water supply, electricity, and gas consumption. If you are a student wanting to rent an apartment, you can ask a friend to share it with you. That would, of course, lessen the cost.
Services Costs
One of the best things New Zealand can offer is education. Education cost for all public schools is subsidized. Colleges and universities also offer a lot of grants to interested students.
Transportation cost 10 to 50 euros depending on the distance. Buses, trains, and airports are very systematic and updated. You can also drive your car with car loans and car plans.
Cost of Other Commodities
Clothing and accessories are available at different rates. Note that New Zealand is popular in manufacturing several clothing products. These merchandises are available in department stores.
Usually, an average person in New Zealand spends more or less 200 euros a month for clothing and accessories.
In buying and using these services, there is a high value-added tax of 11.75%. Its tax is already included in the market costs of these goods and services.
New Zealand is surely one of the best places to live. It offers a wide array of culture and diversity plus a very affordable cost of living. How much is it worth is not a question here anymore. The question is how you can make your life in New Zealand worth it!