Things to consider when studying abroad at a high school
Most students to go abroad for their education mostly opt-in for a college education. But, some students often prefer getting an early start and join high school programs abroad to make their entry into colleges a bit more streamlined. Also, an early start helps to shape their college careers, and it also helps in becoming proficient in the new languages that they need to learn to understand how the education system works in the new country.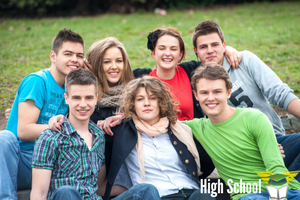 Benefits of Studying Abroad at High School
Most of us look at studying abroad when we consider joining colleges. However, participating high schools abroad for studying is a better idea. Here is why. Say you want to pursue a higher education in the United States. If you already join in a high school first, you will be able to later get into a good college in U.S. easily. This is because you are always aware of the education system within the States and can ensure that you get the required marks to get into the college you need. Plus, already being in the education system of U.S. means that you will have better chances at scholarships and easier admissions. Plus, you're already aware of the school system there, so there won't be any cultural change or other shocks in store for you.
The Other Advantages
High school study abroad programs are easily available, and students should consider getting into one if they plan on furthering their career by getting into college education in that country.
Advantages of study abroad high school programs
Self-sufficiency: High school students are often under supervision but going to a new country makes them more responsible for all of their decisions and also prepares them for college lives better. Being self-sufficient and an able decision maker are two qualities that help every student manage his or her college life better and even beyond. Multi-cultural learning environments: Being in a new place allows them to know more about various cultures and languages and it also increases their proficiency in the local languages that can be very helpful in the long term and also helps in communicating with the local citizens of a particular country. The United States has diverse cultures, and people who come from all around the world for both international and domestic business and being in such a great environment helps candidates shape their careers better.
Responsibility: Being away from parental care at such a young age requires parents to have put faith in their child as well. Having social and personal collections with so many people from different cultures will shape their character and understand various aspects of society better and learn more than what local studies would have been able to offer.
There are many programs in the United States which offer subsidized rates for international students, and if you have sufficient funds, you should consider sending your child to a foreign country for his high school education. While it may be a hardship for everyone in the family, if planned out correctly then it can easily be one of the best learning experiences for your child. Being in a new country will also allow your child to know the college education scenario better and you can plan accordingly for his career. There are admissions departments of some of the top schools in the country that you can approach for comprehensive information, and you will be able to plan out his high school education better.