China: A prominent educational hub for overseas students
One of the fastest growing countries of the world, China, has its own legacy of education. It has been witnessed lately that the country is geared up to attract more international students through collaborations with various overseas universities. So this kind of initiatives is helping the largest Asian country to grow its popularity and become a preferred country for those who want to study abroad. As a result, over 3,00,000 students from approximately 180 countries are opting for higher education in China every year now.
Why should one choose China for studies?
Well, the Chinese universities render some great career-building opportunities for the international students. One of the main benefits of having education in this country incorporates the control over cost factor. Knowing the fact that the larger chunk of issues what a student worries about before deciding future studies goals lies within cost, China offers educational courses and accommodation on way lesser cost than what the most of the European countries offer. Additionally, the country knows well about the significance of 'competitive education' keeping 'comprehensive aspect' on top priority as well as providing enough amounts as scholarships. Moreover, the Chinese Government is aiming to become a power-house of education for more than 5,00,000 overseas students a year by 2020. And, this is why the China has an edge over other countries as far as world class education is concerned.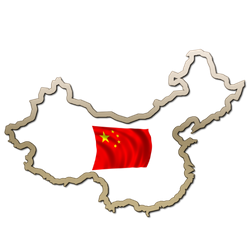 Tuition Fee/Cost
On an average, the tuition fee in China ranges from 18,000 RMB ($2500) to 65,000 RMB ($10,000) per year depending on the level of the university you want to take admission in and the course you want to opt for. Courses in Engineering, MBA, Medicine can be 3-55 times higher.
Accommodation
Accommodation is not a big issue in China. You just need to inform the university in one month advance before arriving China and the administration will take care of that. In case, you want to live outside the university campus, all you will need is to register with the local public office of security with the permission of the university within 24 hours upon arrival.
Emerging education sectors in China
China is indulging its all efforts towards making educational sectors more advanced and practical. These efforts are seeing the rapid emergence of biotechnology, textile, advanced material science and energy sector. The Government of the country is making sure to equip all the universities with technologically advanced instruments that are currently being used by the industries. Doing this, China is preparing students for more practical education rather than just 'read, write and speak' kind of studies. If you are planning to study abroad especially in China, be assured you are going to opt for practical education.
How will you be through?
One has to stand tall on certain criteria in order to enter Chinese educational sector as a student. Have a look at General Requirements for Bachelor Degree Program:
In general, very few universities in China accept applicants having age over 30 years. But, in most of the universities age limit is between 18 to 30 years. You must need your valid senior school certificate and valid educational visa with you. If you have a background of arts/economics/management and are opting for Chinese language program, you must pass the Chinese language, HSK5, assessment test. Having a background of science/engineering/medical streams, you need to pass HSK4 language test to crack bachelor degree. If you want to opt for the English-instructed program, you would need to crack TOEFL 550, IELTS 5.5 exams or pass University's entrance examination.
Following are the General Requirements for Master's Degree Program
Here, the age eligibility holds bar if you are more than 40. A few of the universities accept candidates above 40 years of age. The minimum age of application is 18 years. In the case of Master's Degree, you need to have a valid bachelor degree or diploma with you. If you are eyeing to have expertise in the Chinese language, the criteria should be followed similarly to that of Bachelors. However, in both the degrees, if you are opting for the English-instructed program you need not go through the Chinese language test to quality for being a part of that particular university.
Glimpse of the popular universities in China for overseas studies
Though there is no shortage of quality universities in China, there has to be something to choose from. Tsinghua University, Peking University, Fudan University and Wuhan University have been considered as the most valuable universities in China over the years when it comes to delivering the best of the education to overseas students.
In a most recent move, one of the best ranked Chinese universities Wuhan Textile University, a premier university for textile education - has signed a MoU with Indian DKTE Society's Textile and Engineering Institute to cover Indian textile students with joint research, product development, training programs, and workshops. This collaboration will waive off the tuition fee and provide scholarships to the selected students. Similarly, initiating 'soft power' scheme to create friendly atmosphere and influence, people, Chinese Ministry of Education official is mulling over enrolment of foreign students at its universities for providing them more substantive, productive and enduring education level.
All these universities have some flexible policies and these work under Government's prescribed partnerships to impart prominent courses. Having installed with advanced laboratories for research projects, one can surely attain a level of professional knowledge, the industry seeks from the candidates. The memorization technique is minimal in the Chinese education system since they are more focused on the education which will help students in their creative and analytic thought process. Simply put, China can be a great educational destination for foreign students.